Just got a Roof rake from Costco for $26 or so. Telescopes to 18 feet, really well made.
If you don't belong and want one, contact me and I may be able to pick one up for you at the Nashua Costco.
This should be perfect for dealing with the "skylight ice dam" issue that some of us had last year.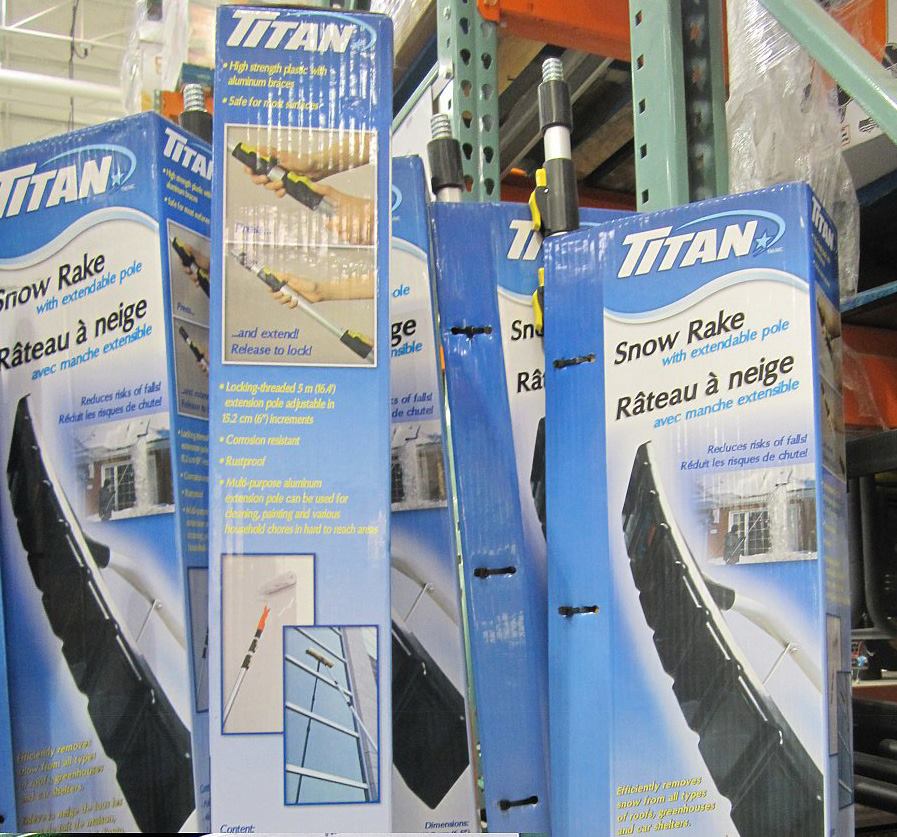 I need to replace lights in my living area with very high ceilings. Hope to report suggestiions here soon.
Stain Removal
I read on the internet that you can spray diluted bleach on the ceiling stain to remove it. I used a towel and dilute bleach. It seems to have removed the stain. I see now, why the spray is recommended. I may have removed some paint with the towel. I'm going to get a spray bottle (probably Job Lot) and spray dilute bleach. You need to be very careful about dripping bleach. I'll spread something underneath.
From Larry:
I determined that it is the result of an ice-dam having formed their in the past, due in part to the skylights not being as insulated as they need to be. I have resolved the issue by scraping off the stain and taking some dry-wall mud (If your ceiling is like mine, that's what it is textured with) and re-texturing that surface. If you've painted your ceiling, you will probably have to put stain sealer paint over the stain and repaint.




Next, winter and every winter thereafter, before or when an ice-dam forms there, take a 3 or 4 foot length of burlap and roll some rock salt into it, tying together with twin or cable ties: