"The Big Three Poster "
16 3/4" x 21 3/4" Poster
Limited time holiday sale!
$24.99

Regularly $35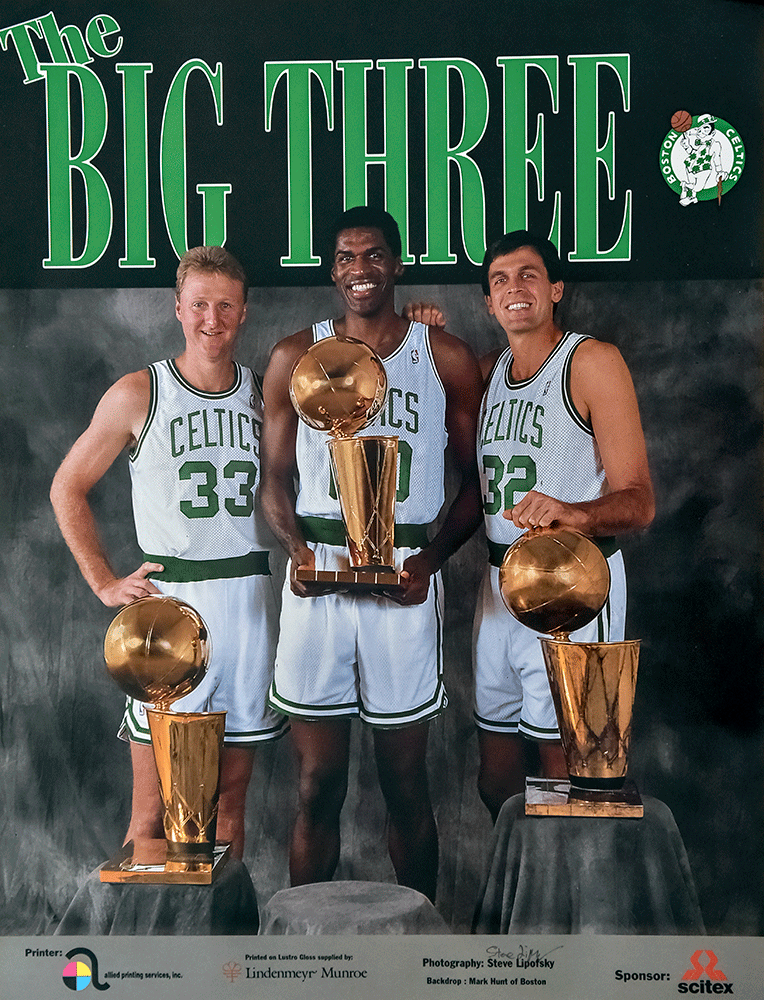 This poster was a one time gift to fans at Boston Garden and was never sold to the public.
This was the only time that Larry Bird, Kevin McHale and Robert Parish were ever photographed in uniform with their championship trophies.
We have a limited quantity available and these few are the only "Big Three" posters available anywhere hand signed upon request by the photographer, Steve Lipofsky.

Email Steve to request signature and/or inscription at no additional charge.