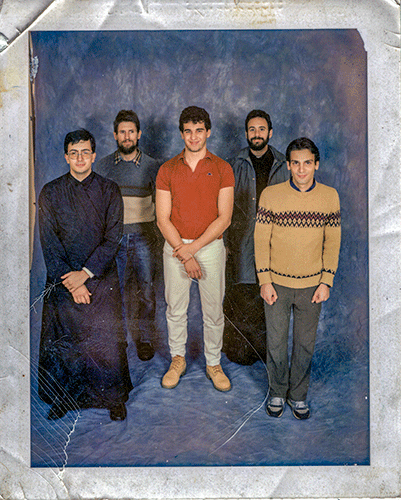 "Portrait of Excellence"
21" x 38" Poster
$39.99
Limited time holiday sale
Click Here to order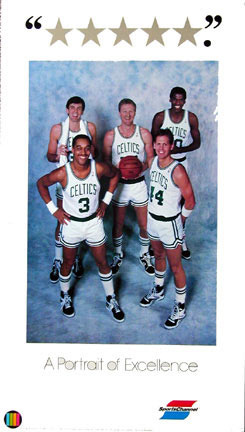 A poster of the Boston Celtics "Starting Five", Larry Bird, Robert Parish, Kevin McHale, Danny Ainge and Dennis Johnson.
These posters were created as a one time gift at Boston Garden and never sold to the public. The print quality is extraordinary.
We have a limited quantity available and these few are the only "Portrait of Excellence" posters available anywhere by the photographer, Steve Lipofsky.
Email Steve to request signature and/or inscription at no additional charge.
I learned early on that Red and the Celtics legends didn't like to spend much time posing for photos.
So, I would set up some of the more elaborate shots with stand ins.
This photo shoot took place in a room off the Celtics practice gym at Helenic College. My models are now Greek Orthodox priests!
There was no digital in those days. Thank God for Polaroid!